Close-up of two women working together at a whiteboard with sticky notes. Both have DiSC style halos above their heads.
Build Better Relationships
What Is Everything DiSC® Workplace®?
Everything DiSC® Workplace® is an assessment-based learning experience that engages each participant in building
more effective relationships at work.
It teaches people to understand themselves and others while learning to appreciate the different behavioral
preferences and tendencies each person brings to the workplace.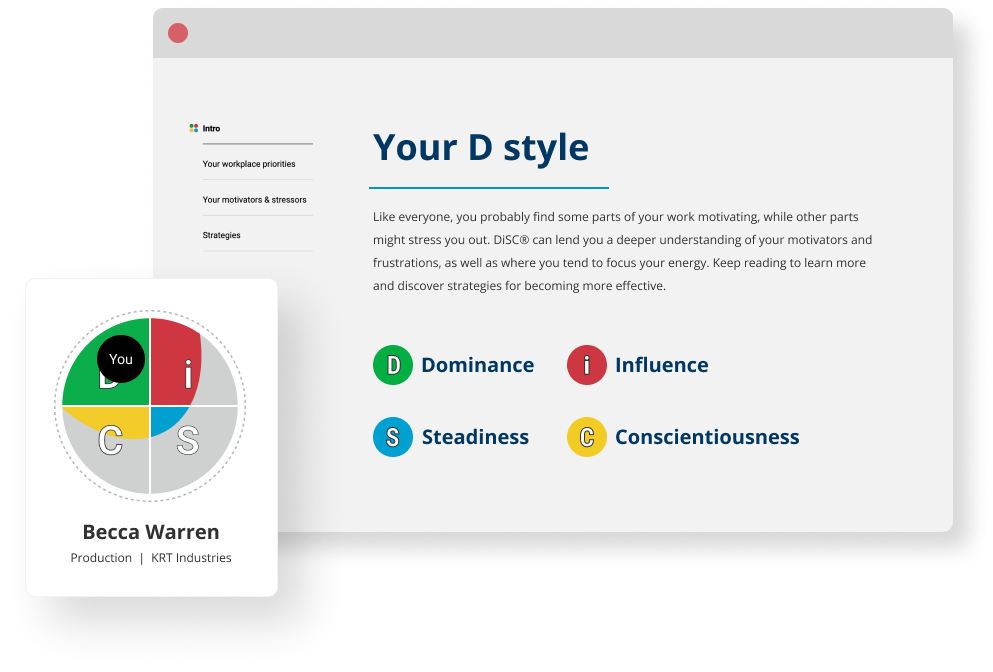 Using personalized insights and actionable strategies, participants learn how to adapt to the style of others, ultimately improving engagement, collaboration, and the overall culture of your organization.
The Workplace Learning Experience
1. Take the Assessment
The research-validated Everything DiSC on Catalyst™ assessment asks participants to respond to behavioral statements on a five-point scale. Built using the latest adaptive testing methodology, each participant receives precise insights to personalize their experience.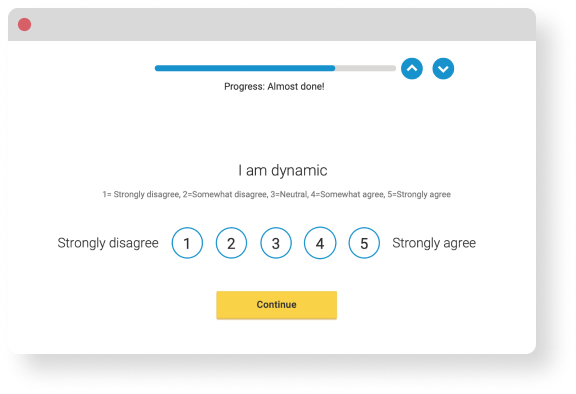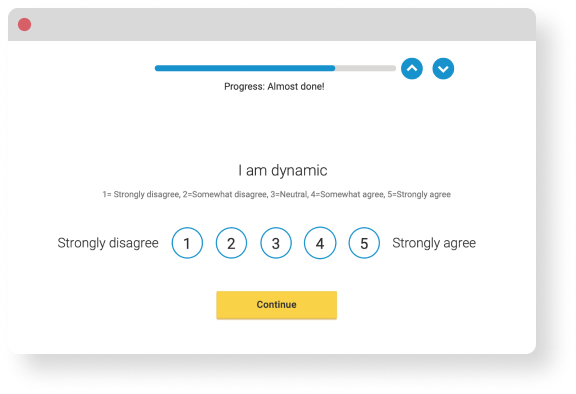 2. Discover Unique DiSC® Profile
The results of each DiSC
®
assessment are delivered to learners through their personalized, narrative-style profile found on the Catalyst platform. Through the lens of their unique DiSC style, participants will:
Discover their DiSC style
Deepen their understanding of self and others
Learn how to build better relationships
Access real-time tips for more effective interactions with colleagues
Build the foundation for future social and emotional skills training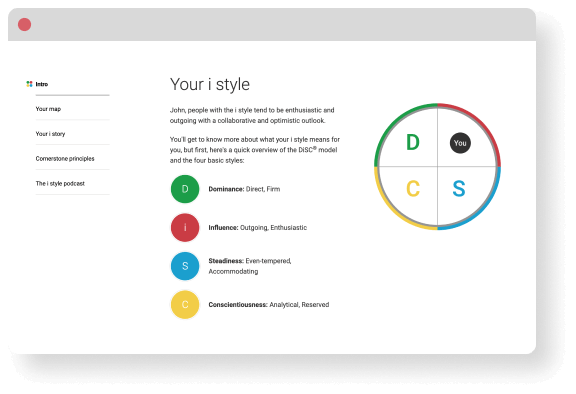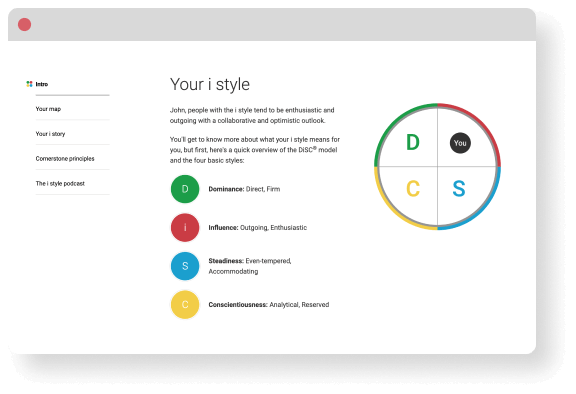 3. Bring the Learning to Life
The Everything DiSC Workplace profile comes to life in a fully customizable, virtual, or in-person classroom training experience designed to inspire rich conversations and spark "aha!" moments that inspire lasting behavior change.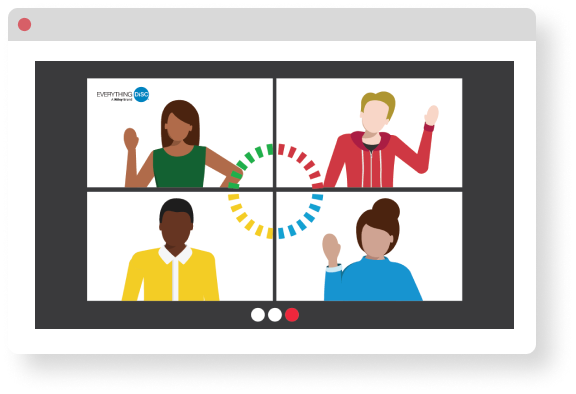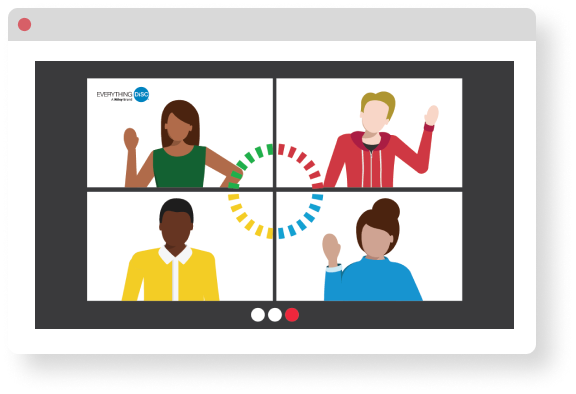 4. Apply DiSC to Real-World Situations Using Catalyst™
Learners gain ongoing access to Catalyst, a personalized learning platform that connects learners to their DiSC profile, their colleagues, and their teams to gain real-time tips for more effective interactions.


Everything DiSC Workplace
Learning Modules
Led by an Everything DiSC expert, the Everything DiSC Workplace profile comes to life through five short format learning modules designed for instructor-led facilitation (virtual or in-person). Each module inspires rich
conversation and "aha!" moments that make the learning real (and fun!).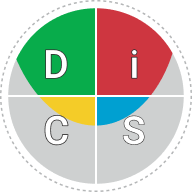 Module 1: Your DiSC® Style
Participants learn about the DiSC® model and map, helping them understand their unique DiSC style and gain personalized insights.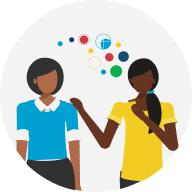 Module 2: Your Colleagues
Participants work in pairs to learn more about one another on the Catalyst platform "Your Colleagues" page. They discuss their continua results and find new ways to work together.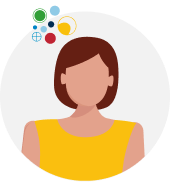 Module 3: What Drives You
Participants discover their workplace priorities, motivators, and stressors, helping them see how they compare to other styles and consider ways to be more effective at work.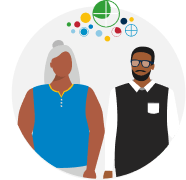 Module 4: You and Other Styles
Using the DiSC model to better understand the people they work with, participants consider how they respond to the different DiSC styles.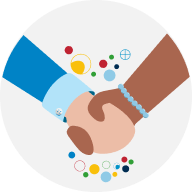 Module 5: Build Better Relationships
Participants create strategies and action plans to overcome challenges when working with people of different DiSC styles.
"Everything DiSC is a staple in our organization and continues to help our employees connect and relate to each other better because of the language of DiSC."
Suzanne Chambers
Manager of Leadership and SSC Development, 7-Eleven
"Our Everything DiSC culture is something that brings a lot of positivity to our team, and I think it's because we can understand each other and communicate with each other well because of Everything DiSC."
Lisa Marie Paulsen
Training Design and Development Manager, SWBC